Orality, Literacy and Media
Learn about orality, literacy and the impact of changes in communications on society in this free online course.
Publisher:

NPTEL
In this free online course, you will learn about the central theory behind 'the medium is the message' and the difference between the oral culture and the written culture. This course will go on to teach you about the differences and similarities between primary and secondary orality. Furthermore, you will learn about the 13th century Urdu oral storytelling art form known as Dastangoi and the impact of the media on human perception and behaviour.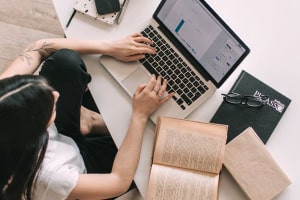 Duration

6-10 Hours

Accreditation

CPD
Description
This course will introduce learners to a world of speech, orality and sound. You will learn about the impact of the media on human perception and behaviour, and explore the concept of 'the media as an extension of human senses' and how the medium of communication affects society.
You will also see how the mode of communication affects the message being conveyed and the features of communication cultures. You will be taught the evolution of the oral tradition to a manuscript or written culture and how technology influenced early writing cultures. Also, you will gain an understanding of the effect of the shift from the oral to the literary domain and its far-reaching impact on human communication.
Furthermore, you will be shown the development of written cultures and how alphabets, writing and printing developed. Study oral forms of communication, how they are applied by using storytelling and how they influenced early manuscript forms. A special focus of this free online course is on the traditions of Dastangoi, which will include the elements and features of this ancient Urdu storytelling form. You go on to learn about manuscripts, their production and then about bookmaking in medieval Europe. This course is important for learners who want to have a better understanding of the fluidity of movement (of ideas, motifs and aesthetics) across the borders of text transmitted through an oral tradition across several mediums.
Start Course Now