Advanced Diploma in Literature, Culture and Media
This free online course provides a framework in which to explore the intersections of literature, culture and media.
Publisher:

NPTEL
This free online course covers the impact of literature, culture and media on public trends, beliefs and debates. We guide you through the complex ways that one influences the other and the theories that explain these links. We look at social movements like feminism through the lens of the interwoven disciplines of cultural, political and media studies to appreciate the influence of changing information technology on our public narratives.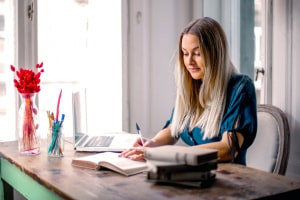 Duration

20-30 Hours

Accreditation

CPD
Description
This free online course investigates the socio-political impact of the evolution of literature, culture and media and the technology that connects them. From Johann Gutenburg's fifteenth century printing press to today's e-books, mass media have evolved from word-of-mouth to online comments sections and virtual reality. Culture has absorbed these changes and rapidly adjusted to suit its social climate and rejects tradition to embrace postmodernism.
This course unpacks the complex ways in which society and culture form new perspectives and ideologies. We begin with theories that examine various philosophical and cultural topics. This enables you to deconstruct literature in a critical way and appreciate why the idea of a 'text' is often redefined. We follow various theoretical discussions of contemporary culture, literature and the power dynamics that affect their reception.
We study a number of shifting social, political and artistic perceptions that drive postmodernism in the twenty-first century. This course helps you to understand the profound influence of these three subjects on each other over the centuries. We consider the role of technological advancement on mass media and the movement of narratives and ideas to offer you a richer understanding of the complex relationship between literature, culture and media. This course suits anyone working in the fields of media and communication or who simply wants to understand how our lives are affected by the stories we tell to make sense of the world and ourselves.
Start Course Now