Ogólne rozporządzenie o ochronie danych (RODO)
Czy rozumiesz RODO? A może firma, która nie zastosuje RODO, dostanie 20 mln euro grzywny? Weź ten darmowy kurs online.
Publisher:

Advance Learning
Ten darmowy kurs online pokazuje, dlaczego RODO jest jednym z najważniejszych aktów prawnych ostatniej dekady. Firma, która nie spełnia wymogów RODO, może otrzymać 20 mln euro kary, a regulacje związane z RODO mogą być trudne do zrozumienia i właściwego stosowania. Ten kurs nauczy Cię wszystkiego, co musisz wiedzieć o RODO.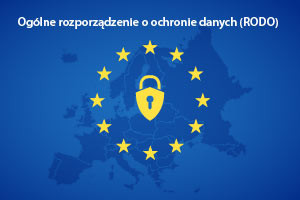 Duration

1.5-3 Hours

Accreditation

CPD
Description
Jeśli Twoja firma zbiera dane osobowe, niezależnie od tego, czy są to pliki, zdjęcia, kontakty (wszystko), to RODO jest dla Ciebie niezwykle ważne. Firmy, które nie spełniają standardów RODO, naruszają ważne przepisy, narażają konsumentów na niebezpieczeństwo i mogą zostać wyeliminowane z działalności, jeśli zostaną złapane. Co więcej, RODO może być skomplikowane i trudne do zrozumienia.
Kurs ten sprawia, że wszystko jest proste, dzięki czemu możesz mieć pewność, że zarządzany biznes spełnia standardy RODO. Kurs rozpoczyna się od przedstawienia kluczowych zasad RODO. Dowiesz się, w jaki sposób RODO ma na celu zapewnienie konsumentom kontroli ich danych, a w szczególności ochronę prywatności dzieci poniżej 16 roku życia. Dowiesz się wtedy, co duże i małe organizacje muszą zrobić, aby spełnić standardy RODO. Obejmie to wskazówki dla małych przedsiębiorstw dotyczące bezpiecznego i legalnego przechowywania danych osobowych konsumentów.
Na koniec, kurs uczy o kluczowej roli Inspektora Ochrony Danych (DPO), a działania organizacji mogą być podejmowane w celu zabezpieczenia środowisk chmurowych. Pod koniec kursu w pełni zrozumiesz RODO i będziesz w stanie zapewnić, że Twoja firma spełnia standardy RODO. Jest to ważna informacja dla ochrony firmy przed wysokimi grzywnami i potencjalnymi bankructwami. Nie czekaj, aż będzie za późno. Rozpocznij ten kurs i dowiedz się, jak się dziś chronić.
Start Course Now