Neuroscience of Sensation and Perception
Learn about the various neural impulses that influence our interaction with the environment in this free online course.
Publisher:

NPTEL
This free online course will feature the interactions between the brain and various sensory systems such as audition, olfaction, vision, gustation and somatosensation. You will learn about the properties of these senses, how their neural impulses are relayed, the neural structures that support them, and how they influence social behaviour. This course will be beneficial to anyone with an interest in neuroscience, psychology or any related field.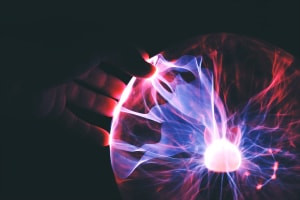 Duration

1.5-3 Hours

Accreditation

CPD
Description
In this free online course, you will learn about the significance of the various senses and how they interact with the brain to influence social interactions. The course begins by defining the terms of sensation and perception and examines the areas of the brain that process the neural impulses received by these organs.
The next part of the course introduces the perception of sound (Audition) the processes involved in sound processing will be explained and the neural structures involved will also be analyzed. Next, the significance of the sense of olfaction and gustation will be discussed. You will learn about the mechanisms that enable the processing of these senses as well their influence on social interactions. Somatosensation, which is the perception of temperature, pressure or pain, will be discussed next.
The final part of the course will discuss the properties of visual perception. The neural mechanism in the eye that supports the sense of sight will be highlighted. The deficits of visual perception will also be discussed. This course will be of interest to students studying neuroscience, psychology or any related fields. It will also be beneficial to those who simply want to better understand how the brain works to improve their knowledge. Start this course today.
Start Course Now