Microsoft Outlook 2013 for Beginners - Master Your Inbox
Learn how to master the features and functionalities of Microsoft Outlook with this online outlook for beginners course.
Publisher:

SimonSezIT
This free online Microsoft Outlook 2013 beginners course will teach you about how you can master your inbox with Outlook 2013. You will learn how to install and upgrade to Microsoft Outlook 2013 and look into its new features in comparison to previous versions. You will study the use of Touch Mode in Outlook 2013, learn how online, offline, and contextual help can be accessed by using the menu options or the F1 keyboard shortcut, and more!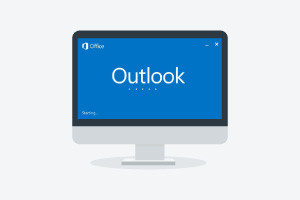 Duration

1.5-3 Hours

Accreditation

CPD
Description
Time is money, so the more you get done, the more you're worth! Microsoft Outlook 2013 helps you achieve more by simplifying email and contact management challenges. Used in many businesses, Outlook's calendars, search options, contact tools, and email design features make it easy to create visually appealing messages and to keep up with everyday duties.
In our Outlook 2013 video training course, you'll learn the secrets of super-star productivity. During this information-packed course, our expert instructor will guide you on maximizing Outlook's email, contacts, tasks, reminders, and calendar functions. You'll learn about a variety of features and functionality such as how to set up an Outlook account, how to send and receive emails and make calendar appointments, how to add contacts to your address book, how to add tasks and create notes, and how to auto archive and manual archive. This course is perfect if you are new to Outlook or even new to email and will help you get to grips with Microsoft's popular email software.
All modern businesses use email as a core part of their communication systems, so being confident in using a software package such as Outlook is of vital importance for any employee. So start this free course today, and by the end of the week you'll have developed new skills for using Outlook 2013.
Start Course Now