Microsoft Access 2013 for Beginners - Start Your Database Journey
Learn how to master database development with this free online Microsoft Access for beginners course.
Publisher:

SimonSezIT
This free online Microsoft Access 2013 beginners training course teach you about creating, accessing, and manipulating databases with Microsoft Access. You will learn how to acquire a copy of MS Access 2013, study its new features, and learn how to use its touch screen interface. You will also study how to navigate and customize the Ribbon, navigate and customize the quick access toolbar, how to navigate and customize the status bar, and more!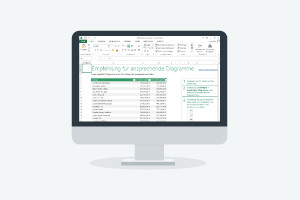 Duration

6-10 Hours

Accreditation

CPD
Description
Being able to analyze data is more important than ever. That's because to stand out in the workplace, you've got to be able to find information fast and to identify game-changing insights. During our Microsoft Access 2013 course, you'll explore how to do this and more. In this video-based class, you'll learn how to capture and synthesize information with custom web apps and desktop databases. This course is perfect if you're already a confident Excel user and are looking to take your skills up a notch to include database management. You'll be using many of the Access 2013 features to help you gather and interpret data in no time at all.
Starting with the basics, our certified instructor will teach you how to add and delete records to your database, create relationships between databases, format fields in the correct way, create tables and create and edit forms. You'll walk away with a solid grounding in Microsoft Access 2013.
If you're interested in database development as a future career, or if you're an IT professional seeking to improve your skills, then this clear and simple course is the one for you. Creating and using databases are essential tasks in any IT department, so learning how to understand and manage them is an absolute must for any aspiring IT professional. So start this course today, and by the end of the week you'll have developed valuable new skills.
Start Course Now