Microsoft Access 2010
Learn about creating databases using Microsoft Access 2010.
Publisher:

Microsoft
Learn about creating databases using Microsoft Access 2010.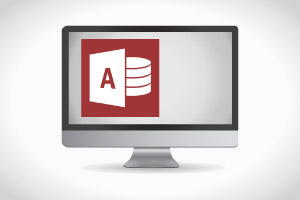 Duration

4-5 Hours

Accreditation

CPD
Description
Microsoft Access 2010 is a software program used to build and run databases. You do not need any prior experience working with Access to follow this free course, but if you are familiar with previous versions, then this course will help you quickly make the transition to this upgraded version.

In this course you will learn how to design and create tables for a new database. You will learn how to construct these tables in the database and link them with primary key fields. You will be shown how to create the relationships between the tables and how to extract information from them using queries.

This free MS Access course will also review keyboard shortcuts which help you work faster by relying more on the keyboard. Databases created with Access can also be viewed and edited online by uploading them to SharePoint and this course will take you step-by-step through this process. Microsoft implements some safety precautions when you work with online files, and this course will show you how to activate your content after you download it.

This course will be of great interest to all business, finance and IT professionals who create and work with databases. You will see how creating a database makes handling data much easier and you will be able to maximise the functionality of the data and reduce data redundancy.
Start Course Now
Need Some Help?
What is Microsoft Access?
What are the best free online Microsoft Access courses?
How much does an online Microsoft Access course cost?