Mechanical Engineering - Plate Heat Exchanger Fundamentals
Learn more about the major components of a Plate Heat Exchanger and how they work with this free online course.
Publisher:

saVRee
This free online mechanical engineering course will teach you about the fundamentals of plate heat exchangers. In this course you will study the components of a plate heat exchanger, and the different designs of plate heat exchangers you might encounter. You will also learn how plate heat exchangers work, vary in cooling capacity, and how to correctly assemble, disassemble, and perform maintenance on a plate heat exchanger.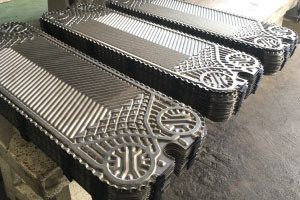 Duration

Hours

Accreditation

CPD
Description
This free online course in mechanical engineering gives you all the information you need to know about the plate heat exchanger. Irrespective of your engineering background (oil and gas, chemical engineering, HVAC, mechanical engineering, automotive engineering etc.), this course will enrich your engineering career!
Many machines, and almost all industrial processes, require some form of heat transfer. Designing machinery to transfer heat in an efficient and safe manner is not a 'nice to have', its a necessity. Despite the numerous processes that require heat transfer, only two heat exchangers are commonly used today, the shell and tube type, and the plate type. This course covers the plate heat exchanger in great detail.
Interactive 3D models are used extensively to show you all of a plate heat exchanger's components and how it works. The course is packed with 2D images, 2D animations and 3D animations. So start the course today and gain valuable knowledge about the engineering behind plate heat exchangers.
Start Course Now