Lean Manufacturing and the Kanban System
Learn about Lean Manufacturing and Kanban in Toyota with this free online Lean Manufacturing course.
Publisher:

NPTEL
This free online lean manufacturing and the Kanban system course explains the lean manufacturing concept including the cultural issues in lean manufacturing, the lean implementation, the significance of lead time and how to reduce lead time. Start this course today and learn how the Kanban system is implemented in Toyota, how Kanban calculations are used, and all about the theory of constraints and business excellence model.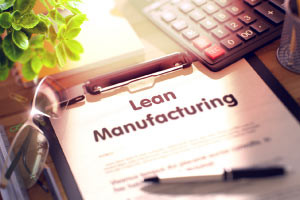 Duration

1.5-3 Hours

Accreditation

CPD
Description
This free online course on lean manufacturing and Kanban system explains the lean culture in the Toyota system of production, and how this culture has helped Toyota reduce production waste over the years. The course explains the four dimensions of the lean culture, the core principles of the lean culture, the lean implementation and the concept of lead time.
Toyota has over the years always focused on the most important things in their production system. This course takes you through how Toyota handles differing values amongst customers, how the customers are being identified, longetivity in the production system, value adding and non value adding actions in the Toyota production system, and the various stages of lean implementation.
In this course , you will learn about SIPOC process map and the process of compouting Takt time. This course also explains in detail the relationship between the Kanban system and the Pull system, the core concept of the Kanban system, the characterisitics of the Kanban board and how visual metrics are used on the Kanban board. Start this course today and learn how people can set their mindset to solve any kinds of problem in an organization, and how to overcome constraints using the Toyota production system.
Start Course Now