Japanese Language: Introduction to Japanese Scripts
Make learning to speak the Japanese language and writing Japanese scripts easy, with this free online course.
Publisher:

NPTEL
This free online Japanese language course will introduce you to Japanese Scripts. Are you interested in Japanese culture? Are you planning a trip, or even making a move, to Japan? Learning the Japanese language is the natural next step. Even if you only learn a little bit, an introduction to the Japanese language and Japanese scripts can make your Japanese adventure so much more worthwhile, which is what this course is all about.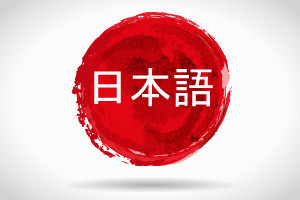 Duration

1.5-3 Hours

Accreditation

CPD
Description
There are three types of Japanese scripts, namely the Hiragana, the Katakana, and the Kanji. This course will introduce you to these Japanese scripts and discuss their evolution over time. You will first study the Japanese characters and learn how they are written. The course will also teach you Japanese vocabulary, the Japanese numbers 1 to 70, and greetings such as Ohayo Gozaimasu, Konnichiwa, and Konbanwa, including the appropriate time of the day to use them.
Next, you will study Japanese introductions as well as learn how to start a conversation about where you are from. You will also be taught how to pronounce the Japanese vowels and consonants correctly as well as learn the correct usage of expressions in negative and positive form. Finally, you will practice having a Japanese conversation, this time with a focus on adding more words to your vocabulary.
Learning to understand and speak the Japanese language will be very useful for business professionals who deal with Japanese firms, as well as anyone planning to visit the Land of the Rising Sun and immerse themselves in Japanese culture. It will also be a great plus for anyone who is an avid follower of the Japanese entertainment industry! This course is the first in a series of four courses on the Japanese language, so check it out now and keep your Japanese adventure moving forward!
Start Course Now