Diploma in Japanese Language
This diploma course will introduce you to the basics of the Japanese language.
Language
Free Course
This free online Japanese language diploma course will teach you about the fundamental aspects of the Japanese language. Japanese is spoken by over 120 million people worldwide, not only in Japan but also in large migrant communities in the US, Brazil, and across East Asia. If you want to travel to Japan, learn about Japanese culture, or interact with Japanese people, this course will help you get up and running with some basic Japanese.
Take this certificate on your own.
Start now and learn at your own pace.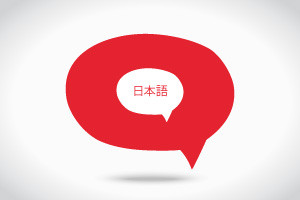 Description
Japanese is spoken by about 125 million people, primarily in Japan but also in large Japanese migrant communities such as in the US and Brazil. Japan is a popular tourist destination and a very important country in global trade and commerce. The course Diploma in Japanese Language Skills will be of great interest to students of the Japanese language, people travelling to Japan for business or on vacation, or even someone who is simply interested in Japanese culture. The course begins by introducing you to the basics of the Japanese language, such as Kanji and Hiragana scripts, pronunciation of Japanese words and how to count in Japanese. You will also learn basic Japanese conversational phrases and expressions, verb conjugations, and how to ask questions such as "dochira kara desu ka", or "where are you from?" As you complete each section, you will have the opportunity to gauge your understanding via assessments. There are four assessments throughout the course, followed by a final assessment. In addition, course resources include pronunciation charts and vocabulary references to assist in your revision and study. This free course will be of great interest to learners who would like to improve their speaking and writing skills in the Japanese language and will give learners more confidence about communicating with native speakers when travelling around Japan or doing business there. Start Course Now