ISO 9001:2015 Non-conformances and Corrective Actions Explained
Uncover the technicalities of the ISO 9001:2015 standard and how to audit this standard with this free online course.
Publisher:

LaTorie Martin
Did you know many people typically leave ISO training courses lacking knowledge on what objective evidence to look for when conducting an audit? ISO can be a fairly uninteresting topic which makes it harder for people to grasp. This free online ISO 9001 2015 certification was developed to be more engaging and easier to understand and not only simplifies and clarifies the ISO standard but teaches you how to perform and pass an internal audit.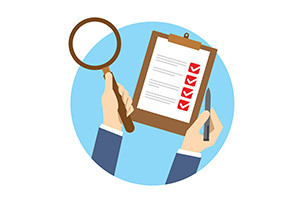 Duration

1.5-3 Hours

Accreditation

CPD
Description
If you are interested in learning how to thoroughly conduct audits or prepare your company for certification body audits, then this ISO certification is for you. It begins by defining objective evidence and debunking common misconceptions about it. In addition, the crucial terms typically used in audit reports will be explained. If your organization's Quality Management System (QMS) is an afterthought, you will learn how the proper adoption of ISO can be used to increase the quality of products and services. 
This ISO 9001 certification builds a clear and concise explanation of what the ISO 9001:2015 standard requires and provides real-life examples of what auditors should look for and what auditees should expect from an auditor during an audit. This course provides clarity on the more basic elements and advanced principles alike, no matter where you are in your ISO journey. 
The content is presented by an engineer who has implemented and developed quality systems and certified companies to the standard. Some of what you will learn includes common misconceptions, what objective evidence is, the differences between requirements and recommendations, the many important components of an audit and its checklist along with the many forms of objectives used by businesses to satisfy requirements. If you are in the fields of quality assurance and/or quality checking (QA and QC) or if you are an aspiring auditor, then you should enrol for this technical course that debunks common myths about the auditing process, why the ISO 9001:2015 standard is important and what you can do to remain compliant.
Start Course Now