Introduction to VMware vSphere 5.5: Virtualization Technologies
Learn the skills to upgrade from VMware 4.x/5.x to VMware's new vSphere 5.5 product in this free online course.
Publisher:

Workforce Academy Partnership
VMware vSphere is formerly known as VMware Infrastructure. Also, it is the brand name for VMware's suite of server virtualization products that includes the ESXi hypervisor and vCenter management software. VSphere goes through periodic revisions including changes to the ESXi Shell and the application program interface. Sign up for this course today and get acquainted with the new features of VMware's new vSphere 5.5 product.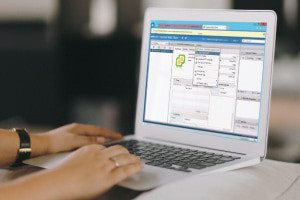 Duration

5-6 Hours

Accreditation

CPD
Description
Vmware vSphere is the primary server virtualization platform with continual management for virtual data centers. Formerly known as VMware Infrastructure 4, VMware vSphere is VMware's cloud computing operating system. Consisting of ESXi, a Type 1 hypervisor, and other few important features to ensure the virtual servers are perfectly running. It was introduced in 2009 as a replacement to the company's leading VMware Infrastructure solution. Additionally, it serves as a platform for managing and implementing virtual machine (VM) infrastructure on a wide reach. A large number of modern businesses nowadays depend on virtualization to help them scale well and cut hardware costs. VMware vSphere product is an exceptional and foremost server virtualization product on the market today. Are you new to virtualization and VMware's product line? "What is vSphere?" might be your first question. You might also want to understand what vSphere does and how it fits into the big picture of your virtualization environment. This will help your company or even you as an individual, keep up with high demands when it comes to storage and processing. In this course, you will be taken through the features of VMware as a virtualization platform where you will learn about resource manipulation, automated administration using PowerCLI, and VM creation.
Virtualization software allows you to run programs and deploy apps with two or more operating systems using an abstraction layer. This software will give room for the hardware elements of a single computer to be split up into different virtual computers called virtual machines (VMs). It gives a more structured utilization of computer hardware and allows public and private cloud providers to serve even more users. Virtualization provides a greater return on investment on an organization's hardware. Each of the virtual machines runs a different operating system and will behave like a completely different computer when it is actually running on a piece of the underlying computer hardware. Virtualization products are now an important part of many companies and in this free online course, we detail the features of vSphere that make virtualization a great technology, how cost-efficient it is, and the different resources needed in mastering this technology. Many companies in the Computer Software industry with over 50 employees and over 10 million dollars in revenue (especially in the United States) often use VMware vSphere.
You will learn the various components of VMware virtualization, how they work and how VM is the base unit of VMware virtualization. A Virtual Machine (VM) is a virtual environment that uses software instead of a physical computer. This course will take you through the command-line interface for Virtual Machine management andhow to configure virtual machine settings using the vSphere Client. Also, learn how you can use other programs and the vSphere Web Services software development kit to configure VMs. You will be taken through how to create vSphere distributed switches and vSphere standard switches, also to configure networking for VMware vSphere. Additionally, you will understand vSphere Networking, utilize it in managing network resources and how it provides information on monitoring networks. You will learn how to use standard switches when it comes to providing network connectivity to hosts and VMs. Lastly, learn how you can create network devices (abstracted) called vSphere standard switches. Do you understand virtualization but are new to Vmware? This course is perfect for individuals you.
Start Course Now