Introduction to Tissue Engineering
How do complex tissue engineering and other medical techniques allow for optimal drug delivery?
Publisher:

NPTEL
This free introductory biochemistry course covers the fundamentals of tissue engineering and regeneration. You will study the modifications and design of tissue components as well as whole tissue repair, as well as the important features of biofilm and bacteria, and the intricacies of the polymeric growth factor.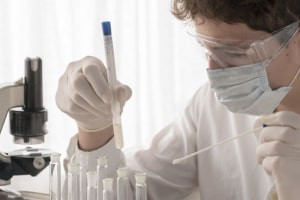 Duration

1.5-3 Hours

Accreditation

CPD
Description
'An Introduction to Tissue Engineering' teaches you the foundations of basic tissue-engineering concepts such as whole tissue replacement and the intricate methods used to do so, such as transplants and 3D printing techniques. You will learn about the regeneration of tissue and the techniques used for this, such as scaffolding, and then will look at foreign body response (FBR).
Next, you will study osteoporosis, the difficulties this disease can cause and the modifications done to implants to still allow bone attachment. You will find out how drug delivery is incorporated into tissue engineering and how to compute the polymeric growth factor. Compare natural and synthetic hydrogels and discover the processes each need for manufacture, as well as their unique uses.
Finally, you will learn about implant-associated infections as well as treatments and the difficulties biofilm and bacteria can cause. This course is exciting for those who are interested in the biological or chemical fields of study and would like to increase their knowledge of how tissue engineering techniques allow for optimal drug delivery.
Start Course Now