Introduction to Immunology
Gain a better understanding of the immune system and learn how it can attack your own body with this immunology course.
Publisher:

Khan Academy
This free online Introduction to Immunology course explains how the human immune system fights disease and infection. It will cover the nonspecific immune system, the role of B-cells and T-cells in the specific immune system, and the symptoms and causes of an inflammatory response. You will also learn that if the immune system is not functioning as it should, it can result in diseases, such as autoimmunity, allergies, and cancer.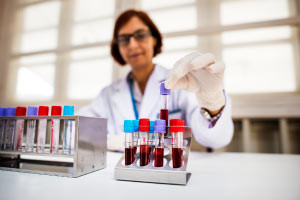 Duration

1.5-3 Hours

Accreditation

CPD
Description
Immunology is a branch of biology that studies the immune systems in all organisms. This course starts by discussing the role of the immune system which is to eliminate pathogens from the body. You will learn that phagocytes are cells that can engulf particles such as bacteria and other microorganisms or foreign matter, and look into their function in the nonspecific immune system. You will also study the role of B-lymphocytes in the humoral response.
Antigen-presenting cells transport peptide chains to the surface of a phagocyte. With this course, you will learn that the peptide chains which attach to antigen presenting cells are known as major histocompatibility complexes(MHC). You will study the major MHC Type 1 and 2 and learn about their functions. You will also learn how T-cells aid in eliminating pathogens from the body. In addition, you will learn about the symptoms of the inflammatory response and their causes.
Immunology is the branch of biology that focuses on the human body's built-in defense system. This course will give you a better understanding of how the immune system helps the body fight infection by rejecting foreign viruses and bacteria. You will learn that when the immune system is defective, it can fail to protect the body, or even attack it. Check out the course and learn more about phagocytes, antigen-presenting cells, and more!
Start Course Now