Introduction to the Chinese Language - First Contact
Learn about the Chinese language, it's dialects, the pronunciation of Mandarin Chinese and the use of Pinyin.
Publisher:

Cambridge University
This free online Chinese language course will teach you about making first contact. In this course you will learn about all of the basic elements of spoken Mandarin Chinese which is broken down through the use of Pinyin to transcribe it and its dialects. If you are looking to travel to China for business or leisure, or are interested in learning an ancient, fascinating, and highly relevant language, this free online course is a fabulous resource.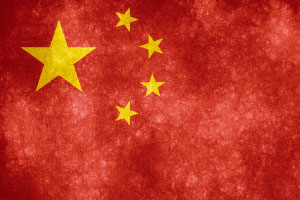 Duration

1.5-3 Hours

Accreditation

CPD
Description
Mandarin Chinese is spoken by up to one billion people within China and among the Chinese diaspora. With the continuing economic and political rise of China it is becoming increasingly important to learn even the basics of this ancient language. In this free online Chinese language course you will be introduced to the basic elements of spoken Mandarin Chinese.

The course starts with a brief overview of the language, its dialects and a brief look at pronunciation through the use of Pinyin. For learners whose native languages use the Roman or Latin alphabets it is critical that you become familiar with Pinyin which is used to transcribe Chinese sounds into the Roman or Latin alphabet you are accustomed to. This course follows the typical path when learning how to greet people and introduce yourself, say what you do and where you are from in a new language. Words and phrases are presented via audio, Chinese script, Pinyin and English to facilitate learning. The content is also broken down into key terms and vocabulary. The video clips are accompanied by a transcript and translation with key cultural and grammatical points being highlighted and explained in the attached resource files.

This Chinese language course will be of great interest to anybody wanting to travel to China, either as a tourist or in a professional capacity, business people who have regular contact with Chinese colleagues and for any learner who has an interest in speaking or reading Chinese.
Start Course Now