Learn more about risk management and how to mitigate risk.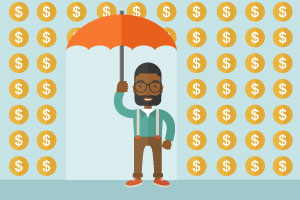 Duration

1.5-3 Hours

Accreditation

CPD
Description
Expand your knowledge and understanding of managing risk by studying the course Introduction to Risk Management. Risk management has become a central aspect of modern business operations and is used to identify, assess, and prioritize risks within a business. Resources can then be applied to minimize and control the impact those risks will have on business operations. Modern businesses need competent people to manage risks and because of this risk management experts are now in high demand.

The course begins by emphasizing how ambiguous a term "risk" is. By presenting a wide range of definitions of the term, and a variety of scenarios that pose risk, the course will help you understand risk from a wide variety of perspectives. The course then presents and defines a range of terms commonly used by risk professionals. Next, you will learn about the manner in which risk is managed by risk professionals. By discussing the variety of methods used by professionals to mitigate risk, the course emphasizes how unique a field risk management is. The course also presents a variety of case studies based on real life events that posed significant risk, helping you to equate the theory of risk management with real life scenarios.

This course will be of great interest to professionals working in the area of risk management or those who wish to gain an insight into the industry. The course will also be of interest to small business owners who wish to learn more about mitigating the risks that they face on a daily basis.
Start Course Now
h