Introduction to Programming with Python
Learn Python online with this free course on basic computer programming and boost your career development.
Publisher:

Khan Academy
This free online Python programming course will teach programming in Python from the ground up. The course will explain core programming concepts like functions, variables, loops, conditional statements, and algorithms, and will guide you through the creation of basic programs. Python is one of the most versatile and popular programming languages worldwide - go from complete beginner to certified programmer with our free online course.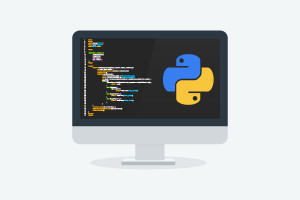 Duration

3-4 Hours

Accreditation

CPD
Description
Hope to be a computer programmer? On your way already and looking for a boost? As automation takes over jobs that used to require physical labour, computer programming skills are in increasing demand. Starting down this path can be the step that not only ensures long term career in information technology, but that also gives you a valuable and well respected skill for the modern era. No matter what your reasons for being here, this free course can provide you with the tools and direction you need to move forward. Introducing you to the core components of Python, one of the most used programming languages worldwide, the course will show you howto use the free open-source PyScripter IDE to write basic programs using concepts such as functions, variables, If Else statements, For Loops, While Loops, and algorithms such as Insertion Sort. With these tools, and a little motivation, you can unlock the remainder of a long term Alison learning journey towards becoming the certified master programmer you have the potential to be. Along the way, we'll make available the tools and courses you specifically need to learn programming skills of use to any modern company in any country. But first, the basics. So why wait? You've come this far, now keep going. Start and stick with your Alison journey today!
Start Course Now