Introduction to Data Analytics with Python
This free online course takes you through the fundamentals of data analytics with Python programming language.
Publisher:

NPTEL
Python is a great programming language for data analytics. This course introduces you to the basics and fundamentals of data analytics, including core aspects of python programming. The course covers such opportunities that arise by studying data analytics, including the determination of credit risks, and the development of new medicines. By the end of this course, you will have a great understanding of the major types of data analytics.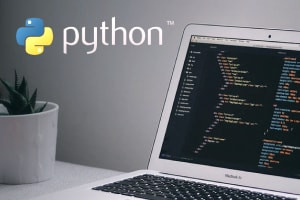 Duration

1.5-3 Hours

Accreditation

CPD
Description
Python is used as a programming language for data analytics because it contains tools with outstanding mathematical and statistical performance. This is the primary reason why data analyst and data scientist professionals around the world use the Python programming language. This free online course on the Introduction to Data Analytics and Python Fundamentals begins by explaining the meaning of data analytics, the importance and types of big data.

The course explains how data analytics is used in today's business environment. You will learn about the relationship between statistics, business analytics and data science. You will be introduced to the different levels of data analytics and how each level brings about different work complexity and study the concept of variables and how they can be manipulated to take different values. You will also get to learn more about the process by which data is generated by humans.

The free online data analytics course then explains the process of the installation of the Python programming language, and the fundamentals of the Python programming language. You will become better informed about the descriptive and diagnostic analysis used in big data analytics and their relevance in business intelligence. Get started with this exciting data analysis course today to improve your knowledge of data analysis and current realities of today's business world.
Start Course Now