Introduction to Outcome-Based Education in the 21st Century
Maximize student engagement through the development of an outcome-based (OBE) curriculum, with this free online course.
Publisher:

NPTEL
What are the fundamentals of an outcome-based (OBE) educational system in the 21st century? With this free online course, you will learn how to use pedagogical best practices to interact with students to keep them motivated and engaged throughout lessons and beyond. It will introduce you to the concept of OBE and the myriad challenges that educators face in the contemporary educational system.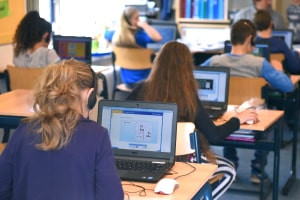 Duration

3-4 Hours

Accreditation

CPD
Description
This course on the Introduction to Outcome-Based Education in the 21st Century, explains the idea of OBE as an educational process that focuses on what students can do or the qualities they should develop after they are taught. It encourages every teacher to learn the right skills to impart the necessary knowledge required by today's students. 
Next, the course highlights the advantages of having an educational program that is fully accredited and how it must align with the 'vision' and 'mission' of the educational Institution. Accreditation allows the course to remain relevant and in line with up-to-date industry requirements. The vision and mission statements of an institution give the program direction and relevance. The course describes a vision statement as 'where you want to be' and a mission statement as 'how you will get to where you want to be'. These are useful 'roadmaps' for anyone involved in teaching or curriculum development. 
Education in the 21st century requires that the students demonstrate that they have learned the required skills and content. It also helps them to be equipped with the appropriate skills and knowledge that will allow them to continue to learn and apply acquired knowledge. If you enrol in this course now, you can become an effective teacher that equips students to be relevant to their future careers or vocations today.
Start Course Now