Introduction to Nanomaterials in Agriculture
Explore the role, processes and applications of Nanomaterials in modern Agriculture with this free online course.
Publisher:

NPTEL
Modern science is continually evolving and no more so than the progress made in Agriculture and in particular, Nanomaterials. This free online Introduction to Nanomaterials in Agriculture course discusses the role of chemicals in Nanomaterials and how it is used to reduce the number of spread chemicals needed, minimize nutrient losses in fertilization and increase yield through pest and nutrient management.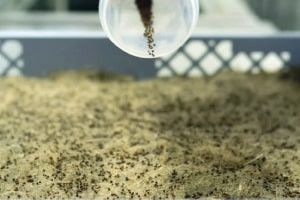 Duration

4-5 Hours

Accreditation

CPD
Description
Nanomaterials are by definition, microscopic particles measured in one millionths of a millimetre and exist in nature as well as are created from materials such as carbon and silver. This free online Agriculture course introduces you to the role of chemicals and the applications of Nanomaterials in modern Agriculture and teaches you how it enhances Agricultural yield and how chemicals are used to increase soil fertility and destroy unwanted vegetation and weeds. The course content then discusses the challenges associated with the excessive use of fertilizers, pesticides and contamination of water resources. 
You will then analyze the chemical composition and crystallite shapes of Nanomaterials which are composed of solid structures or nanostructures with an emphasis on the properties and features of organic, inorganic and carbon based Nanomaterials. Finally, you will learn about the use of physical, chemical and biological approaches for synthesizing Nanomaterials and the process of ensuring a sustainable environment during the mechanism of synthesizing Nanomaterials. 
The science of Nanomaterials is an exciting field of study and this free online Introduction to Nanomaterials in Agriculture course will interest students of Agriculture, researchers in the fertilizers, food technology and related fields. Why wait? Sign up for this course and start learning today.
Start Course Now