Introduction to Genetic Transformation in Plant Cells
Learn about the concepts of genetic transformation and the applications of plant bioreactors in this free online course.
Publisher:

NPTEL
In this free online course, you will be introduced to the concept of genetic transformation in plant cells. You will gain an insight into plant cell immobilization and its application. You will also see the conditions and factors that affect biotransformation in plant cell culture. The properties, structure and functions of the components of the different types of bioreactors used in biotechnology will also be discussed.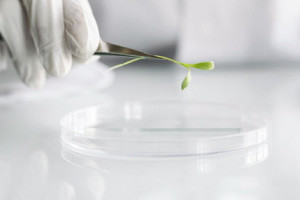 Duration

6-10 Hours

Accreditation

CPD
Description
This free online course on; Introduction to Genetic Transformation in Plant Cells, explains the relevance of genetic transformations in plant cell cultures, the limitations of plant cell technology and the functionalities, operating strategies and importance of bioreactors. You will also learn about the applications of biotransformation, where you will see the factors and conditions necessary for it to be implemented.
Next, you will study the types of immobilization and the advantages and disadvantages of plant cell immobilization. The gene transfer methods and the notion of plasmids will be examined. You will also be able to describe the T-DNA transfer process and distinguish the structure of the Ti-plasmid from that of the T-DNA. The various transformation techniques will also be highlighted. Thereafter, you will learn about the concepts of cell aggregation, foaming and wall growth.
Finally, you will study the limitations of plant cell cultivation. You will see how disposable reactors are used for plant cell cultivation. The advantages of the biopesticide Azadiracthin over chemical pesticides, the approaches for its production, and some case studies that feature the success of the implementation of the strategies involved in plant cell technology will be discussed. This course will be of interest to anyone in the field of biology, genetic engineering, biotechnology, and any other related discipline. Why wait, start this course today!
Start Course Now