An Introduction to Forest Management
Learn about the fundamentals of Forest Management and the economic value of the different forest types.
Publisher:

NPTEL
In this free online Introduction to Forest Management course, you will be introduced to the science of Forest Management. You will learn about the attributes of different types of forests, their ecological benefits, as well as their economic value. Anyone who has an interest in the field of forestry, climate change, forest products, wood production and forest resources will benefit from studying this free online course.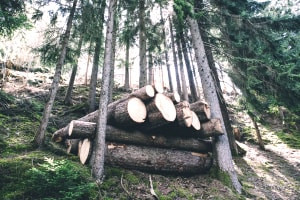 Duration

1.5-3 Hours

Accreditation

CPD
Description
In this free online course on Forest Management, you will learn about the features and properties of different types of forests. You will also learn about the ecological benefits and value of forests that serve as motivating factors to manage forested areas and keep the forest environment safe .
This forest management program discusses the various definitions of forests, including the technical and legal definitions. You will learn about the various classes of forests, locations and the different creatures that inhabit them. You will explore the biotic and abiotic components of forests as well as the objectives of forest management. Next, you will study the total economic value of forests. In this section, you will learn about the 'use-value' and the 'non-use-value' of a forest, as well as the methods of forest valuation.
Finally, you will be learning about the history of silviculture, which discusses the various stages of silvicultural development overtime. You will also learn about the various factors that facilitate plant growth and the subject of ecological succession, which explains the natural processes that lead to forest formation. This Forest management course will interest students studying forestry, wood production, climate change and any related field. It will also be beneficial to those who simply want to broaden their knowledge and expand their understanding of forestry and similar fields . Start this course today!
Start Course Now