Advanced Diploma in Forest Management
Learn about the ecological benefits of forests and the processes involved in effectively managing them.
Publisher:

NPTEL
Obtain a forest Management certification in this free online course. You will learn about the sustainable and scientific processes involved in managing forests. Students will learn about several kinds of forests and their ecological benefits and value as well as various threats that currently plague forests. Anyone who has an interest in forestry and any related courses will benefit from studying this forest management training course.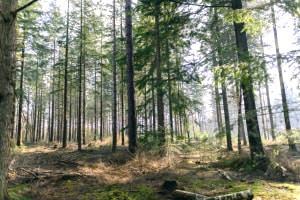 Duration

20-30 Hours

Accreditation

CPD
Description
In this free Forest Management certification course, you will learn the best scientific approaches to managing and sustaining different kinds of forests. Learn about the ecological benefits and value of a forest that serve as motivating factor to manage these natural resources. The course discusses the various forest classes and their properties. You will discover the consumptive and non-consumptive value of a forest as well as environmental benefits of the forest.
Next, you will study the science of silviculture and ecological succession, which explains how forests come about. Soil profiles and Soil types will also be discussed in this section. You will learn about the various types of soils, their properties and their individual benefits and uses. You will also learn about the different nutrient cycles and their environmental importance. Thereafter, the various kinds of tree forms, tree attributes and the different techniques that can be used in their measurement will be examined. You will be shown how a forest survey can be carried out and the tools that can be used to carry out such surveys. How trees and forest in general can be protected against common threats such as fires will be discussed, along with forest laws which highlight the provisions that have been made available to protect a forest.
Finally, you will learn about the various silvicultural systems and practices that can be implemented in forest management. The latest trends in forestry, such as social forestry and wildlife conservation will be covered along with the threats that they face. This course will interest students studying forestry and any related courses. It will also be beneficial to those who simply want to broaden their knowledge on the procedures of forest conservation. Why wait, start this course today and obtain Advanced Diploma in Forest management.
Start Course Now