Diploma in Plant Cell Bioprocessing
Study the fundamental applications of plant cell technology and plant tissue culture in this free online course.
Publisher:

NPTEL
Study the anatomy of plant cells, and the intricacies of plant tissues and their functions in this free biology course. The concepts of 'photosynthesis' and 'photorespiration' will be highlighted as well as the mechanisms of organ development in plants. You will also see the applications of plant cell technology, which features the chemical compositions of plant cells and the implications of genetics and bioprocessing in plant cell culture.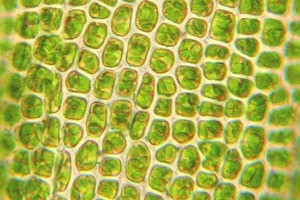 Duration

10-15 Hours

Accreditation

CPD
Description
This free online course in plant cell bioprocessing primarily explains the functionalities of the essential components of plant cells and the applications of plant cell technology. You will learn about the history of plant cells and tissue culture analysis as well as the nutritional requirements of plant cells that aid plant growth. Study the concepts of 'organogenesis' and 'regeneration', understanding their significance in plant cell biotechnology and organ development.
Next, the primary and secondary aspects of plant metabolism will be examined. You will be able to distinguish the roles of primary and secondary metabolites, identifying their ecological functions in plants. The various plant products of potential commercial interest will also be highlighted. Thereafter, the steps involved in the production of compounds from plant cell culture will be outlined and you will consider the medium components that limit cell division and stunt the exponential growth of plant cells.
Finally, you will study the concept of 'biotransformation' in plant cell cultures. The relevance of genetic transformations, and the properties and functionalities of plant cell bioreactors will also be explained. Then analyze case studies that feature the success of the implementation of the strategies involved in plant cell technology. This course will be of interest to anyone in the fields of biology, genetic engineering, biotechnology and any other related discipline.
Start Course Now