Introduction to Energy Production
Learn about the basics of energy production from coal as well as the gasification of coal with this free online course.
Publisher:

NPTEL
This free introduction to energy production course gives you some great insights into the concept of energy, clean energy as well as renewable energy. You will be introduced to coal as a source of energy. You will learn about the characterization of coal and the route for production from coal. You will be familiar with the cleaner routes for energy production from coal. Start this course today and enhance your knowledge of energy production.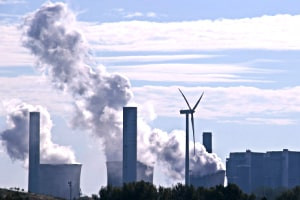 Duration

4-5 Hours

Accreditation

CPD
Description
Introduction to Energy Production is a free online course that introduces you to the concept of energy as an indicator of development along with the need for clean and renewable energy. You will learn about some sustainability issues and the important routes for clean energy from fossils. You will become familiar with the composition and origin of coal as well as its energy content and availability. You will also be introduced to the grades of coal, the properties of coal, coal pricing and the issues of coal production in India.
The course then explains the various approaches that can be used to measure the properties of coal. You will learn about the approximate analysis, ultimate analysis as well as the heating value determination. You will gain an understanding of the mechanism for the production of electricity in a thermal power plant. You will be familiar with the concept of efficiency and thermodynamic cycles. Next, this course will teach you the role and importance of the flow sheet.
Furthermore, you will get familiar with the possibilities to create cleaner energy from coal. This course will introduce you to techniques such as desulphurization, demineralization, modification and chemical looping combustion. This free online course will be of great interest to students, researchers, and anyone with an interest in clean and renewable energy production. So, register for this course and start your next learning journey today.
Start Course Now