Introduction to Confidential Information and Remedies
Learn about protecting confidential information in this free Confidential Information Training online course.
Publisher:

NPTEL
This free online Confidential Information Training course will teach you about confidential information, how to protect it and the penalties for using confidential information without permission. Next, you will learn about the best practices of how to keep confidential information protected. Start this course to learn about business information privacy, as well as best practices to protect confidential information.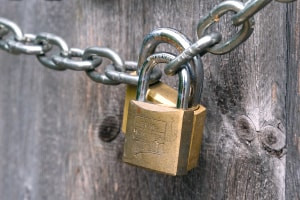 Duration

4-5 Hours

Accreditation

CPD
Description
This free Confidential Information Training online course begins with defining confidential information. Confidential information refers to any information that can be protected by a promise or a covenant. The confidential information law does not distinguish between the different types of information. You will be learning about the three conditions that information has to satisfy in order to become confidential information.
Next this course will discuss geographical indication or GI and it will explain what that term means, what that sign is used for and how is it used on products. Furthermore, this course on protecting confidential information will discuss designs for finished article that are later sold individually. You will also learn about how enforcement of intellectual property rights happens in practice and what it refers to.
Then, you will be learning about infringement which refers to the use of intellectual property without permission. The legal consequence of infringement can lead to civil liability or criminal liability. This course will teach you how civil and criminal liability can occur. Finally we will discuss alternative dispute resolution, which involves settling a dispute by employing certain dispute resolution methods. This course is for everyone who wants to learn about confidentiality, information privacy and what the consequences are for using confidential information without permission.
Start Course Now