Introduction to Architectural Conservation and Historic Preservation
Learn about the significance and value of architectural conservation and the national trust for historic preservation.
Publisher:

NPTEL
This free online course will introduce you to the history of the conservation movement. The course describes the different approaches used for many years in the management and rehabilitation of heritage properties like national parks. The course is particularly useful to learn about the significance of cultural heritage and values in historical structure programs. Completion of this course gives great insights into conservation practices.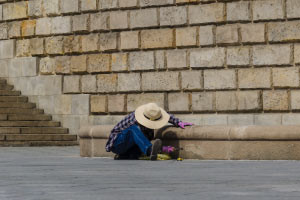 Duration

1.5-3 Hours

Accreditation

CPD
Description
This historic preservation course introduces you to the major goals of conservation practices all over the world. Over the years, there has always existed the need to preserve values attributed to cultural heritage structures, especially those aspects that give significance to objects, buildings, sites, landscapes and traditions. This course explains in great detail how the authenticity of historical structures is determined.
This course then explains the concept of value-based management and how several techniques are used to ensure there are no conflicts during the conservation and preservation of historical structures with cultural values. You will learn about how different people attach so much significance to historic sites and structures that are of great importance to them. You will also learn about conservation in detail, and how the conservation of world heritage structures has evolved through the years.
This course then explains the different approaches used for managing and rehabilitating heritage property. You will learn about the different procedures that are used in identifying heritage property and cultural resources across the world. You will also learn about the collection of criteria that are used in assessing the best methods of conservation and preservation of heritage sites around the world.
Start Course Now