Intro to Web Accessibility
Hone your online skills and learn about the Web Content Accessibility Guidelines (WCAG) in this free online course.
Publisher:

BCcampus OpenEd
Modern-day web design and development is fundamental to how we experience the online world and web accessibility is the cornerstone of these disciplines. In this free online web accessibility course, you will get a detailed overview of why web accessibility is important, who it helps, the kind of technologies involved in creating accessible interfaces and how to apply the Web Content Accessibility Guidelines (WCAG).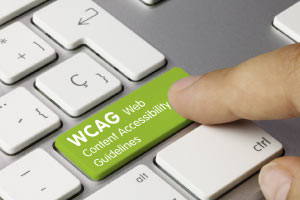 Duration

5-6 Hours

Accreditation

CPD
Description
Web accessibility is crucial to how we consume content as well as the kind of content we consume and this free online Introduction to Web Accessibility course starts by exploring the various technologies and formats that exist online and how this is difficult for people with disabilities to navigate, operate and interact with web content.
The international standards contained in the global Web Content Accessibility Guidelines (WCAG) are then covered in this user experience/user interface (UX UI) course as well as how to adhere to these principles. As you work through the content, it explores how web accessibility works, the technologies involved in making the web accessible and considerations surrounding accessibility.
Web accessibility is becoming a standard part of the web industry, so whether you want to improve your website or blog, become a modern web developer or even just learn more about disabilities and their technological barriers, register today for this free UX UI design course.
Start Course Now