Ideology and Identity
This free online course explores culture, ideology and identity by placing various theorists in today's context.
Publisher:

NPTEL
This free online Marxist theory course explains how the interlocking roles of culture, ideology and identity act as a force of mass persuasion. We examine the arguments made by various critics and eminent scholars like Karl Marx, György Lukács, Antonio Gramsci, Louis Althusser, Theodor Adorno, Max Horkheimer and Walter Benjamin. The course then grounds their theories with case studies of works by Virginia Woolf and Shashi Deshpande.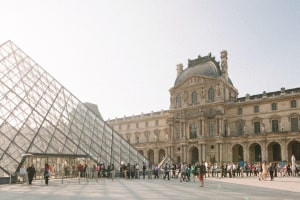 Duration

1.5-3 Hours

Accreditation

CPD
Description
It is difficult to pinpoint the point of convergence between culture and ideology as both these terms have multiple accepted meanings. This course traces their links and introduces you to the theories of noted intellectuals like Marx, who explained ideology as a controlling cultural and economic function, Lukács, who focused on the idea of 'objectivity', and Gramsci, who examined the concept of 'hegemony'. We then move on to the works of Althusser, who posed questions pertaining to 'recognition'. 
The course then provides a detailed analysis of the works of Adorno and Horkheiner, who explained the formation of identity, the nature of modern capitalist society and the role of the entertainment industry in shaping our cultural ideas. Their views on contemporary culture, while thought-provoking, also attracted much criticism, which we discuss in detail, before exploring the views of Benjamin who represented the famous 'Frankfurt School' of Media Studies.
We illustrate the creation of identity with the help of key literary works, citing Woolf and Deshpande to illustrate how gender can define the 'self' for characters, social settings and the reader. We compare their writing styles to demonstrate the Marxist theories laid out earlier in the course. This cultural studies course moves beyond traditional politics or economics analysis to provide you with an interdisciplinary outlook to add to your existing skillset. We can help you understand the underlying influences at play in the construction of the self and society via the stories we tell to one another.
Start Course Now