Ideology and Identity
This free online course introduces the concepts of culture, ideology and identity and their links.
Publisher:

NPTEL
This free online course focuses on culture and discusses the theories of ideology, identity and culture as a force of mass deception. It discusses the arguments and views of various critics and eminent scholars like Karl Marx, Lukacs, Gramsci, Louis Althusser, Adorno, Horkheimer and Walter Benjamin. It also describes the interconnection between literature, culture and identity with case studies of works of Virginia Woolf and Shashi Deshpande.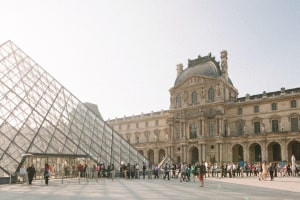 Duration

1.5-3 Hours

Accreditation

CPD
Description
It is difficult to pinpoint the point of convergence between culture and ideology as both these terms are polysemic, that is, they have multiple meanings and interpretations. This course will help you to understand the linkage of culture and ideology and introduce you to the theories of some noted critics such as; Karl Marx, who explained ideology as a controlling function, Lukacs, who focused on the form of objectivity, and Gramsci, who has talked about hegemony. You will also be introduced to the ideas of Louis Althusser.
The course provides a detailed analysis of the works of Adorno and Horkheiner, who have explained the formation of identity, the nature of modern capitalist society and the role of the entertainment industry in shaping our cultural ideas. Their views on contemporary culture, while thought-provoking, attracted much criticism as well, which is discussed in the course, along with the views of Walter Benjamin from Frankfurt School.
This course explains how identity is created with the help of literary works. You will go through the works of Virginia Woolf and Shashi Deshpande to understand how gender as a tool has been used to define the way identity and related issues are formed and presented for the individual characters as well as within a given social setting. You will also appraise the commonalities and differences between the writing styles of these two writers as you complete this certification course focusing on culture studies. It includes discussions beyond the traditional courses in politics or economics and will enable you to acquire an interdisciplinary outlook to your existing skillset. It is time to take advantage of this offer and get learning.
Start Course Now