Fundamentals of Workshop Technology
Explore the essential practical and theoretical procedures of workshop technology in this free online course.
Publisher:

ADU
Are you an engineering student looking for a course to expand your knowledge of workshop technology? Sign up for this course today and learn about the fundamental processes and procedures of workshop technology. You will discuss a variety of concepts from construction, drilling tools, and wood handling. This free online course is structured for you to gain mastery of the workshop techniques and how to use the different tools in the industry.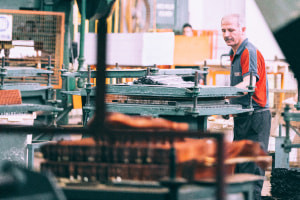 Duration

5-6 Hours

Accreditation

CPD
Description
Master the fundamental practices in the underlying theories of basic tools and their practical application in workshops from this free online Workshop Technology course from Alison. This course covers various essential workshop equipment from measuring gauges, marking tools, measuring tools, and marking gauges. Additionally, you will be taken through what hand tools are, along with common examples such as screwdrivers, pliers, vises, and tweezers. Hand tools are devices that can perform operations on a physical system only by the use of hands. With this course, you will be able to identify the different types of cutting tools like hacksaws, snips, and cold chisels. Cutting tools are used to remove the material or separate the physical object into two portions by applying force. Additionally, you will gain insight into the surface finishing tools and drilling tools. Surface finishing is the process of reducing the surface roughness after a machining process like turning or cutting. The drilling process involves making holes of different dimensions. You will also learn about various works in metals like filing, cutting, internal threading, and external threading.
Next, you will analyze the procedure of improving the sharpness of workshop tools by re-sharpening them. This course will take you through the processes and procedures involved in metal sheet handling including cutting, bending, and riveting. Wood handling is the process of handling wood for varied purposes. This course will also cover the processes and procedures followed in cutting wood using a hand saw, planning of wood, chiseling, drilling, countersinking, and assembling of wood. Finally, you will learn about the construction of hand coil wiring machines, an electrical extension board, and an open metal box for covering machines. The processes and procedures of workshop technology have become important nowadays, to provide services for people. It is essential to understand the practical and theoretical aspects of the fundamentals of workshop technology as an engineer or an aspiring engineer.
This course is straightforward with texts and videos to buttress each of the points thoroughly. You will be required to answer some questions at the end of each module to assess your level of understanding of the course content. You will learn different things from the examples of marking tools and the different steps in a machine process. You will also discuss the functions of the vernier calliper. You will be taken through the types of measuring gauges together with the handling, cutting, and drilling tools. This course will take you through the metal filing practice. You will also explore the procedure of re-sharpening of tools. With this course, you will learn the different methods of filing and the procedure of bending metal sheets and riveting. Additionally, the process of drilling and countersinking will be discussed. Lastly, you will learn about the construction of a mild sheet open box which is used to cover the machines with an external shield to protect them from the external atmosphere. This course is designed for students, engineers, other professionals, and anyone with an interest in workshop tools and practices. Does this sound interesting to you? Then sign up for this course today and improve your knowledge of workshop technology!
Start Course Now