Fundamentals of Financial Accounting
Learn how to record, classify, and summarize your business transactions correctly with this financial accounting course.
Publisher:

XSIQ
This free online fundamentals of financial accounting course will teach you financial reporting procedures that will give your accounting career a solid boost. Financial accounting is the bedrock of valuable company accounting information and helps provide accurate data to external parties such as investors, creditors, and tax authorities. It also helps company managers and supervisors make important and sound financial decisions.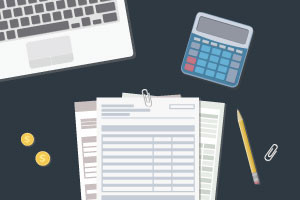 Duration

1.5-3 Hours

Accreditation

CPD
Description
This course will first introduce you to the fundamentals of accounting including the key information and ratios used in accounting processes. You will then learn about the issues that common accounting principles are usually applied to. You will study balance day adjustments, depreciation, cash budget, variance reports, and control accounts. The course will also discuss financial statements as well as the income statement, which is a combined report of the cash flow statement, profit and loss statement, and the balance sheet.
Next, the course will teach you how to prepare profit and loss statement reports using both vertical and horizontal classifications. You will learn that the multi-column profit and loss statement must indicate both gross margin and contribution margin and that expenses should be classified. Finally, you will study the 12 main areas where risks for small businesses come from as well as look into the management of stock recording and valuation.
Financial accounting essential for every business in the world. It provides a systematic record of all financial transactions of a firm which can be readily available for investors, creditors, and tax purposes. Such systematic recording requires special skills and knowledge. By taking this Fundamentals of Financial Accounting online course, you will gain the essential knowledge of budgeting, managing cash flow, preparing profit and loss statements, and accounting for depreciation that you need to boost your accounting career. Learn all of this for free.with this online course.
Start Course Now