Introduction to Financial Accounting
Explore the basic principles and techniques of modern financial accounting with this free online bookkeeping course.
Publisher:

Saylor Academy
This free online course teaches you the fundamental rules of accounting. We explain how the industry operates and is regulated as you become familiar with the 'accounting cycle', financial statements, bookkeeping calculations, disclosures, accounting inventories and so on. Every organization and business needs to keep track of income and expenses and following the money can be a lucrative career path so sign up for this course to learn more.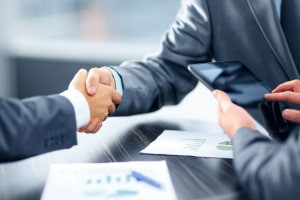 Duration

5-6 Hours

Accreditation

CPD
Description
This course covers the essentials of financial accounting and suits anyone interested in finding out how money works. We outline the industry's basic conventions, standards and regulations. These basic rules can help you to understand the difference between 'Generally Accepted Accounting Principles' (GAAP) and their constraints and assumptions that define the role they play in the preparation of financial statements. We study the 'Full Disclosure Principle' that highlights everything that needs to be disclosed to avoid criminality and damage to your reputation. This includes the importance of disclosing financial statements to the Securities and Exchange Commission (SEC) in the United States. We then investigate the principles of accounting transactions, the accounting process, the 'Accounting Cycle' and various important financial statements.
We take you through the methods employed in making accounting entries to gauge how transactions affect business. We include a beginners' guide to financial statements that walks you through the foundational elements of basic accounting and reading financial statements. The course spends time on the inventory valuation concepts 'First in First Out' (FIFO), Last in First Out (LIFO) and the 'weighted average'. Choosing an inventory valuation method dictates the value of stock and is a major decision a merchandising business entity makes before buying merchandise.
This course analyzes the difference between reporting and financial presentation of information for service and merchandising operations and compares recording inventories for two separate types of businesses. For many organizations, inventory represents a large portion of their assets so it is important to be familiar with the measurement and reporting techniques covered in this course. We also examine inventories, categories of goods included therein, inventory cost and its flow. This course is for beginners and suits anyone interested in pursuing a career in accounting. We can help you choose areas of specialization and find your feet in the rewarding world of finance.
Start Course Now