Fundamentals of American Civics
Gain better insight into the process of primary elections and the electoral college system with this course.
Publisher:

Khan Academy
This free online American civics course teaches you about the process of primary elections, and about the caucuses that are held in each U.S state, and how they play an integral role in the process of nominating a party's candidate for the Presidential election. You will also study the Electoral College system which is an institution that officially elects the President and Vice President every four years, how a President is elected, and more.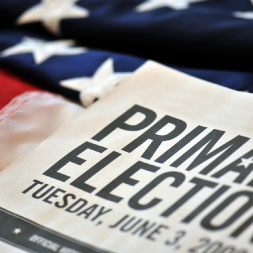 Duration

1.5-3 Hours

Accreditation

CPD
Description
This course begins by discussing the important aspects of American civics such as the Presidential elections and how the executive section of the government functions. You will look into the electoral college which is a body of people representing the states of the US and formally cast votes for the election of the president and vice president. You will also study the primaries and caucuses, deficit and debt ceiling, and the government's financial condition.

You will then get an introduction to Social Security in the United States where you will learn that they refer to it as the OASDI which stands for Old Age, Survivors and Disability Insurance. You will study the Federal Insurance Contributions Act (FICA) Tax which is the tax paid for social security, the Stop Online Piracy Act (SOPA), and the Protect IP Act (PIPA). You will also look into medicare sustainability and a whole lot more.

Upon the completion of this course, you will gain a better understanding of how the American political system actually nominates candidates who run for the positions of President and Vice President, how the Electoral College system officially elects the President and Vice President, and how the executive branch of the U.S. government runs its affairs. Sign up for this course and learn more about the American political system. It is also useful for those preparing for the U.S. Citizenship Test.
Start Course Now