This free online French language course will introduce you to the third most common language on the European continent, French. In this course you will learn how to make proper greetings, count in French, talk about the weather, and a wide range of basic French vocabulary and and phrases. You will also learn about correctly pronouncing French phonetics, and more! Take this free online course today and get started on your French adventure.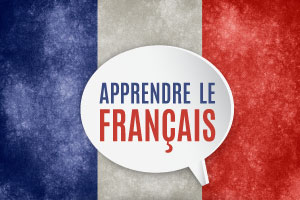 Duration

1.5-3 Hours

Accreditation

CPD
Description
There are about 76.8 million native French speakers worldwide and an estimate of 274 million people speak French as a second language. You could be one of them too. This basic french language course is the first in a series and lays down the foundations of the spoken language by introducing learners to the pronunciation of words and phrases through text and audio. There are also short audio segments that will let you hear how French words and phrases are pronounced.
The course also includes videos of interviews with French speakers featuring transcripts and translations into English. You will learn how to greet people and address them correctly, both formally and informally. You will then be shown how to introduce yourself in French and talk about your hobbies and pastimes, make short interviews, and talk about the time, days, and months in French. The course will also cover French geography, the weather and seasons, things to do in France, and important modes of transport.
This French language course will be of great interest to anyone who wants to learn to speak French for business or social occasions. It is also perfect for those wanting to travel to Paris or to any French speaking country or region for a beautiful holiday. So, get started with this free online French course and start showing off your French language skills to your friends in no time!
Start Course Now
Need Some Help?
What is the advantage of learning French?
What are the best free online French language courses?
How much does an online French language course cost?