Facility Management - Maintenance and Repairs
Explore the concepts of facility management in ensuring the efficiency of any organisation with this free online course.
Publisher:

One Education
In this course, you will be introduced to the basic concepts of facilities management and the various roles of a facilities manager. You will learn about the ins and outs of various duties of the facilities manager like lease purchase, vendor management, health and safety, maintenance and repair. We will show you the importance of having a well-managed workplace and how it can affect employees' productivity and behaviour.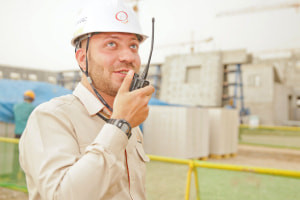 Duration

1.5-3 Hours

Accreditation

CPD
Description
Facilities management (FM) is the organizational function of integrating people, place and process within a built environment in order to improve people's quality of life and the efficiency of the core business. It is all about looking after the buildings and people working therein. Many disciplines and services, from building maintenance, human resource management, vendor relations to safety and security fall under the umbrella of FM. Its employees operate in a variety of settings, including offices, hotels and hospitals as well as sports and recreational arenas, logistical centers, care homes and educational institutions. The FM sector is rapidly expanding, and FM roles are expanding to include more responsibilities and skillsets. In this course, we are going to take an in-depth look at facilities management, what it requires and by studying this course you will be able to find the right career within the wide range of roles available in the FM sphere.
In order to be a FM, there are qualities that one must possess. This course will apprise you of the characteristics of a facilities manager and also the philosophy a FM should have to be successful in this profession. This course discusses the dos and don'ts of managing facilities, and the techniques of managing various facilities such as schools, health sector, offices and more. We will show you the need for facilities managers to look after the workspaces for the benefit of the employees working within them. You will learn to identify the symptoms of workplace anxiety and devise programs that will benefit the employees, improve workplace culture and increase their general morale, resulting in higher productivity. Also, you will be taught about the legal obligations attached to the management of different departments in a facility as well as how good facilities management can make a huge difference in the productivity of a company.
Facilities management is everything that is not core business. Are you wondering what that implies? You will be provided with an exposé in the course. The facilities managers play a somewhat 'behind the scenes' role. Nonetheless, this complex and demanding field with high responsibility is also fulfilling and financially rewarding. Since the FM sector is global, some roles in the FM industry offer excellent opportunities for traveling and working in other countries. Also, with more buildings and companies springing up in cities around the world, and relatively low entry requirements for "in-the-field" roles, a knowledge in facilities management will be of great importance in the field. Property consultants, developers and builders, IT professionals, condominiums and anyone can take this course and build their knowledge. With an increase in demand for talented facilities management personnel worldwide, this is the best time to take this course and build the skills, knowledge and confidence to pursue a rewarding career in this field. Enrol today!
Start Course Now