Exploring and Installing Let's Encrypt Using SSL Certificate
This free online course examines the various installation processes for Let's Encrypt and types of SSL certificates.
Publisher:

YouAccel Training
In the age of digital, it is important to always make sure that data and online content is secure. This free online cyber security course on Exploring and Installing Let's Encrypt Using SSL Certificate teaches you about the importance of securing web content and how to do it as well. You will explore the differences between traditional and SSL certificates, SSL verification, and the installation process for cron job (command line utility).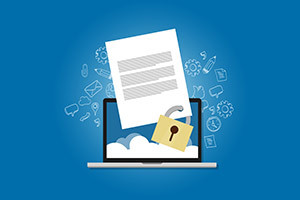 Duration

4-5 Hours

Accreditation

CPD
Description
Delivering web content securely has become essential and so much so that Google has implemented a policy to attach warning labels to non-secure websites. This free online cyber security training has been crafted to show you how to install the Let's Encrypt SSL (Secure Socket Layer) certificate. The initial content includes practical insights into the information required on a webpage flagged with a "not-secure" label, the importance of using secure https webpages, differences and similarities between traditional and SSL certificates, and the key concepts, features and functions of SSL certificates.
When working with Let's Encrypt, it is very important for it to have a domain name. Domain names can be purchased through any registrar of your choice and the cyber security certification will teach you about the functions of the domain name administration panel before moving on to cloud computing which specifically focuses on the DigitalOcean platform. Its functions, features, and virtual server known as "droplet" are covered and then you will learn more about servers and the role consoles play when working with servers. The console topic then delves into how to manage a newly created server with a console. Virtual machines (VMs) are key to your understanding of servers and their security, and this free cyber security training will train you on PuTTY (SSL telnet client) and other services such as Apache which are used to configure newly created virtual machines.
The final section of the course further details the installation and setup of the SSL certificate using the Let's Encrypt client, the effects of cancelled certificates and the use of crontab for renewal of SSL certificates. If you want to start your career in cyber security and are an IT student hoping to expand your knowledge of IT infrastructure security or a web developer wanting to refine your skills to add security to the services you offer,  then enrolling in this free online cyber security fundamentals course is a step in the right direction.
Start Course Now