Ethical Intelligence in Business
Learn more about the importance of ethics when making decisions in everyday life with this free business ethics course.
Publisher:

Executive Finance
This free online Business Ethics course teaches you about ethical intelligence and how ethical considerations influence our business behaviours. Our ethics typically dictate a variety of our behaviours and much of our decision making process, and that follows us through into our business decision making. This free online course will teach you about ethics interact with business practices, and explore your personal ethical intelligence.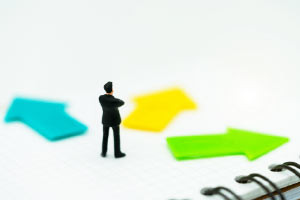 Duration

3-4 Hours

Accreditation

CPD
Description
In the free online course Ethical Intelligence in Business you will be introduced to ethics. Whether you recognize it or not, you are confronted with ethical situations everyday. Ethics dictate how you act, how you behave, and guides the decisions you make. You know about your level of intelligence (IQ), but there are many different facets of intelligence to consider including your emotional intelligence, your social intelligence and your ethical intelligence, which you will explore in this course. 
Ethical intelligence is often ignored in practice, leading to regretful situations where many good people find themselves in embarrassingly bad positions. In this course, you will explore what is your ethical intelligence and why is it that you can rationalize behaviors and decisions that would not typically be representative of your normal moral character. You will look at your own susceptibility to engage in unethical actions, behaviors, and decisions and learn to recognize your own infallible human characteristics. Using a principles-based approach, you will learn to take actions and make decisions keeping in mind five simple to remember (but harder to live by) principles. A prescriptive approach will help you embed ethics into your decision-making process. Both approaches are demonstrated through an integrated video case.
In this course, you will explore the role corporate culture has in creating the ethical organization.  In doing so, you will learn about the core values every organization must embody to create a high-performance and ethical culture. Ultimately, the course will attempt to ask and answer the question about whether the ethical organization creates another point of competitive advantage. So start the free course today and learn more about the importance of ethics when making decisions in everyday life. 
Start Course Now