Environmental Studies: Biosphere and Physical Resources
Learn about the biosphere and physical resources in environmental studies with this free online course.
Publisher:

BCcampus OpenEd
This free online course on Environmental Studies will teach you about the biosphere and physical resources and will help you develop an understanding of how living organisms depend on each other, and how they depend on physical resources such as the air, soil and water. You will learn about a range of topics including biogeochemical cycles, biodiversity, land sustainability, water cycles, as well as mineral resources.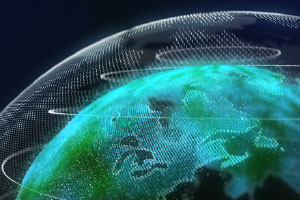 Duration

1.5-3 Hours

Accreditation

CPD
Description
In this free online course on Biosphere and Physical Resources in Environmental Studies, you will be introduced to the planet Earth and learn how it is divided into four different spheres: the atmosphere, lithosphere, biosphere, and hydrosphere. The biosphere is the sphere that contains all the living organisms on the Earth. In addition to an ever-increasing global human population, increased pressure for economic growth and development tends to increase our demands on other living things and the physical environment.
To manage and protect ecosystems people need to know how the living organisms depend on each other, and how they depend on physical resources such as the air, land and water in which they live. This free online course will first introduce you to the biogeochemical cycles which are the carbon cycle, the water cycle, and the nitrogen cycle. You will also learn about how humans can interact with and adversely affect all the biogeochemical cycles, the biodiversity within ecosystems, as well as the health and sustainability of the land.
Next, you will be learning about the pollutants of water, their composition, various forms, sources, and chemistry. Finally, you will learn about the point and non-point sources of pollution, such as the mining and processing of ore deposits, and the sustainability issues around this. This online course will be ideal for students, individuals and scientists involved or interested in sustainable development initiatives, natural resource management, climate change and environmental studies . So, why wait? Enroll in this online course today and expand your knowledge and understanding of the biosphere and the use of physical resources.
Start Course Now