English Grammar - Adjectives & Adverbs (Intermediate level)
Learn how to use English adjectives and adverbs to describe things properly with this free English grammar course.
Publisher:

Advance Learning
This free online English language course will teach you about Adjectives and Adverbs. English adjectives and adverbs are essential for correctly describing the things you wish to talk about. In this course, you will learn how to properly use adjectives and adverbs through the help of interactive learning content and audio recordings by native speakers, helping you to develop your English reading comprehension and listening skills.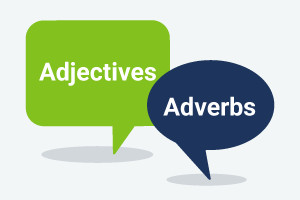 Duration

1.5-3 Hours

Accreditation

CPD
Description
This English grammar course will first teach you adjectives ending in '-ing' and '-ed' such as 'amazing' and 'amazed'. You will learn how to use two or more adjectives together to describe a noun such as 'a big blue bicycle'. You will learn about Fact adjectives, Opinion adjectives, and how to use two or more Fact adjectives together. The course will also teach you other rules for combining adjectives in English.

The course will then teach you how to use English adverbs correctly. You will learn that many adverbs are formed from adjective + -ly, such as fluently and beautifully. You will then be shown how to talk about how somebody does something and how something happens using the correct adverb. You will also study how to use adverbs before adjectives and other adverbs, and how to use an adverb before a past participle. By learning these rules, you will become one big step closer to becoming a fluent English speaker.

This intermediate level English grammar course contains valuable lessons on adjectives and adverbs that will really help you to express yourself better. This will not only help you enhance your English skills but will be a great boost for your career advancement around the world! So, make sure to check out the course and start learning essential English grammar rules on adjectives and adverbs, today.
Start Course Now
h