E-Commerce Web Strategy
Gain a better understanding of website attractors and how to create revenue-generating e-commerce web strategies.
Publisher:

Global Text Project
This free online e-commerce course will teach you about the different strategies used by firms and organizations to attract and retain customers to for their online businesses, and the different types of attractors and attractiveness factors associated with them. With the growing popularity and importance of e-commerce in today's world, it's important to be able to make efficient use of these strategies to attract and retain online customers.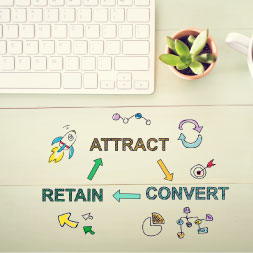 Duration

1.5-3 Hours

Accreditation

CPD
Description
This course begins by discussing the different ways of attracting and retaining visitors to your web page. You will learn that the Web increases the richness of communication because it enables greater interactivity between the firm and its customers and among customers. You will learn that a small company with a well-designed home page can look every bit as professional and credible as a large, multinational company. This course will also teach you that advertising on the web is reversed, enabling the web visitor to control what they want to see and engage in.

You will then study the different types of attractors in e commerce. An attractor is a Web site that has the potential to attract and interact with a relatively large number of visitors in a target stakeholder group. You will also learn how organizations approach their Web sites to make them attractive to a range of stakeholders, helping them attract a broad audience, some of whom are never likely to purchase the company's wares but could influence perceptions of the company. This then helps increase word-of-mouth communication, which could filter through to significant real customers.

With the growing popularity of e-commerce in today's world, organizations must learn strategies to attract and retain online customers to their webpage. They must also tailor their websites to adapt to their customer's needs. Upon the completion of this course, you will learn the different ways to attract and retain visitors, the different ways attractors can sustain attractiveness, and the different factors of attractiveness. Check out this course and gain better understanding of effective web marketing strategies in e-commerce.
Start Course Now