Diploma in the Principles of Drug Delivery
Learn how different systems, particles and polymers affect drug delivery response in this free online course.
Publisher:

NPTEL
This free online course on the principles of drug delivery covers the fundamentals to fully understand the concept of medical drugs and how efficiency and potency are engineered and designed to increase compatibility with our bodies. This diploma course is of interest to any biology or chemistry enthusiast who is looking for a new and captivating topic to increase their understanding of this fascinating field.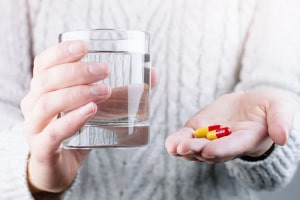 Duration

10-15 Hours

Accreditation

CPD
Description
What are the advanced chemical and biological processes needed to produce efficient and potent drug compounds and how many different areas affect this process? In this free online course, you will analyze these processes and their components, from biopolymers and controlled release systems (or CR formulations) to hydrogels. You will also study the mathematics and chemistry behind these processes.
Next, the material covers the definitions and quantification of drug delivery and the different components that make the current effectiveness of medication possible. You will look at particle synthesis, non-erodible systems and erodible systems. Finally, you will study polyesters and polyanhydrides, bioavailability and many more complex topics that will allow for a greater understanding of biology and all that it entails. 
The medical field is identified as a complex subject and drug delivery is no exception, spanning as it does the fine-tuning of ratio work to cross-linking in chemistry. This course will give you a good grounding in the knowledge in this rewarding subject, especially if you enjoy chemistry or biology. If you would like to expand your professional or general knowledge on the drug delivery system and efficient design of effective medication, register now.
Start Course Now