Diploma in Technology Forecasting for Strategic Decision Making
In this free online course, learn about technology forecasting for strategic decision making in businesses.
Publisher:

NPTEL
This online course in technology forecasting for strategic decision making covers some essential themes of forecasting. You will learn about the importance of technology forecasting in the context of business management. You will have a better understanding of the technology lifecycle concept, as it is used in many industries. Alternatives to forecasting will be unravelled, along with technological roadmaps for making forecasting work for you.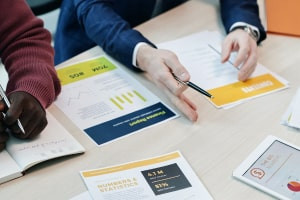 Duration

6-10 Hours

Accreditation

CPD
Description
In the world of business, sustainability and the ensuing success calls for strategising, which entails forecasting to predict future useful technologies. This course on technology forecasting for strategic decision-making will help you learn about the importance of technology forecasting, along with the technology lifecycle. You will also learn about alternatives to forecasting and the technology roadmaps that go hand in hand. Why do we need to forecast? For the sustainability and development of our businesses, we need to have a vision. This entails going beyond our daily routine and thinking of what we want and need in the future. What might be the prevailing conditions in our business's technological fields? What are the decisions to be made now to guarantee the achievement of our goals tomorrow? Strategic decision making will benefit businesses and give a competitive advantage to understand when the choice between change and risk is in the balance. Though this course will provide you with many details about forecasting, it is worthy to note that general forecasting stages respond to acquiring knowledge about the future.
As you work through the course, you will learn about the technology lifecycle, along with the concept of seasons. You will notice that for different technology, the length of time for their development varies. These different times or speeds for technologies are grouped as fast-paced, medium-paced, and slow-paced industries. Considering the technology lifecycle, some companies opt for alternatives to forecasting. These are just complementary studies of the future. Companies study the future for many reasons. One of the reasons is technology monitoring, which consists of analysing relevant information and data. Another reason is technology intelligence, whereby they collect data and information for decision-making while being fully aware of technology threats and opportunities. Technology roadmapping is also used to connect predicted technological changes and products into strategic plans and match short-term and long term goals with specific technology solutions. You will learn that companies resort to technology assessment, which is the study and evaluation of new technologies' contribution to the formation of public and political opinion on societal aspects of science and technology. Other complementary studies are also covered in the course.
In the context of forecasting, technological roadmapping is very important. You will be taught that roadmapping allows us to coordinate all levels and push technology into consideration of the market process. Roadmapping is also used to connect technology with suppliers, finance, and scientific advancement. It is worthy to note that there are three fundamental reasons for science and technology roadmaps. They provide a consensus view or vision of the future science and the technology landscape available to decision-makers. Also, they offer decision aids for improving the coordination of activities and resources. More importantly, as you will learn, science and technology roadmaps allow technology developments to be integrated with business planning. This course will be of great interest to any business person who might want to understand technology forecasting to make sound strategic decisions for their business development. The course will be of great use to government incumbents and officials who might use it to make good strategic decisions for their countries' advancement. Students interested in development concerns will find this course particularly valuable. Start this course today and refine your understanding of technology forecasting for strategic decision making.
Start Course Now