Diploma in Media and its Development
This free online media course chronicles the history of mass media and explains its current cultural and political role.
Publisher:

NPTEL
The fascinating world of print media, radio, television, web content and social media comes alive in this free online media course. We trace the history of mass media to capture its contemporary social impact as developments in technology affect the way we tell stories and use information. This course combines analysis of art, philosophy and technology to provide you with tools vital to understanding the way we relate to the world and each other.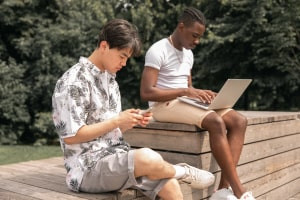 Duration

6-10 Hours

Accreditation

CPD
Description
This course focuses on mass media, its interconnections with culture and the impact of technology in changing the way we communicate. We begin with the evolution of print media and its influence on the flow of information, starting with the invention of the printing press. We use the ideas of prominent theorist Harold Innis to explain the political ramifications of mass media and its role in defining public opinion. We go through the critical responses of various influential thinkers like Jean Baudrillard to help you understand the changing dimensions of culture as norms and technology changed together over the last century.
The course delves into the works of Marshall McLuhan, a giant in the field, as we go through his analysis of the effect of media technology on culture and society. We unpack the concepts of 'hot' and 'cool' media and McLuhan's explanation of the formation of public opinion through postmodern media. We enter the world of radio, television, film and literature as we establish the effect of evolving technology, culminating in contemporary theories of New Media as we examine digital publishing and social media.
This course is a blend of arts, philosophy and science and thus provides you with an all-round view of media and its changing role in our public and private lives. We are bombarded with information in our media-saturated lives and this course broadens your understanding of that process. It can help you pursue a career in mass communication, journalism or media planning but will be of interest to anyone who wants to understand the shifting foundations of the Information Age.
Start Course Now