Diploma in Media and its Development
This free online course chronicles the history of media, its impact on literature and culture and the developments.
Publisher:

NPTEL
The fascinating world of print media, radio, television, internet and social media comes alive in this free online course that discusses media, from the beginning to the 21st century. It traces the history of media, describes its impact on culture and literature and the developments through the 20th and the 21st century. This course is a point of convergence for art and technology and provides you with an additional perspective in your knowledge.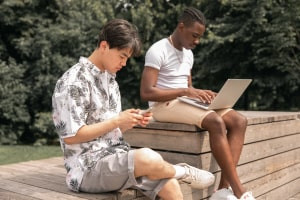 Duration

6-10 Hours

Accreditation

CPD
Description
This course focuses on media, its interconnections with literature and culture and the impact of technology on the developments in media through the centuries. It begins with the evolution of print media and its influence on culture. It also discusses the ideas of Harold Innis, who is known for his seminal works on media. You will understand how the changing dimensions of culture have elicited different critical responses from various theorists.
The course also describes in vast detail about the works of Marshall McLuhan, who was a profound voice in media theories. The section on electric media provides an in-depth analysis of its impression on culture and literature. You will learn the concepts of hot and cool media and the formation of public opinion through postmodern media, as explained by McLuhan. As you trace the developments in media, you will enter the world of radio, television, film, literature and the effect of technology, culminating in the theories on new media and learnings on digital and social media.
This course is a blend of arts, philosophy and science, and thus it provides you with an all-round view of media, as it has developed. It will broaden your knowledge and will be useful for you if you wish to pursue a career in mass communication, journalism or media planning. It will also be a valuable learning resource for those interested in humanities and performing arts. Enroll right away and start learning.
Start Course Now