Diploma in Media Studies - Revised
Take a closer look at how modern media has evolved and how it influences society and culture, with this free course.
Publisher:

Saylor Academy
This free online media studies course teaches you about the development of modern media, the trends and issues which affect important types of media, and the history and cultural impact of books, newspapers, magazines, radio, movies, TV, and the Internet. If you are someone with an interest in how different types of media have evolved, or how modern media affects today's culture, then this course is a great resource.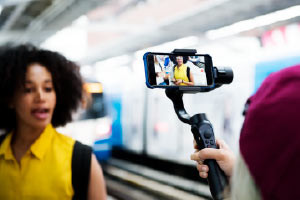 Duration

Hours

Accreditation

CPD
Description
This course begins by reviewing the evolution of media and its impact on culture. You will learn about media theories and controversies and then look into the main factors which influence books, newspapers, and magazines, and learn how these types of media impact modern cultures. You will also study the impact modern media - such as the Internet, electronic games and entertainment, and social media - has had on society.
The course then looks at the history of music, the different factors which have influenced music, and music's impact upon culture. You will also look into the challenges which face today's music industry. The course will also discuss the history of radio broadcasting, movies, and television including the influence modern technology has had on these types of media. You will then look at their impact on society and culture, and the different factors which affect them in turn.

The evolution of the Internet and globalization has made a big impact on culture and communication, and you will look at their impact on society and culture, and the different factors which affect them in turn.
If you're interested in media studies as a future career, or if you're a media professional seeking to improve your knowledge, then this course is the one for you. Understanding the role of the media in today's world and it how influences culture and society is essential for any aspiring media professional. Start this course today, and by the end of the week, you'll have gained valuable new knowledge.
Start Course Now