Diploma in Energy Economics, Energy Systems and Environmental Impact
This free online course provides an introduction to energy economics and the environmental impact of energy systems.
Publisher:

NPTEL
This free online course provides an introduction to energy economics, current trends in energy use, and the impact of different energy systems in terms of energy security and quality of life. In addition to this, you will learn the knowledge and tools you need to face energy challenges with the least possible environmental impact. This course will teach you to calculate costs and perform energy analysis for the energy system's policy.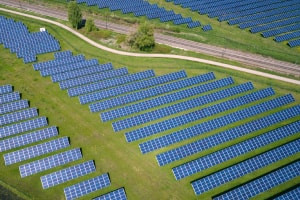 Duration

20-30 Hours

Accreditation

CPD
Description
This course focuses on the most important aspects related to the energy economy, energy systems, renewable and non-renewable energy resources and the environmental impact they have on society. It also offers a small glimpse of what the energy systems of the future may look like and the energy transition needed for a cleaner and more sustainable world.
The course begins with basic concepts such as the flow diagram and current energy trends across the globe. You will be presented with examples of the energy systems and balances of three different countries. You will learn how to analyse different energy systems and the best way to develop energy systems, maximizing efficiency with affordable costs.
This course will teach you about fossil fuels, renewable resources and the different impacts on the economy. This will include looking at efficiency, costs, impact and the implications of switching from a fossil fuel system to a renewable energy system. You will analyse this in economic and social terms and in the sense of developing energy policies according to the needs of the population and companies. Examples will be given to help you better understand the issues presented throughout this course.
In addition to this, you will learn the different kinds of financing available for green energy. The learner will be taught about energy efficiency renewables projects and the kind of investments that are required for reducing the CO2 emissions and reducing climate change. You will also learn about the sources of finance available right now, the characteristics of the funding and the fund's source.
The course will also teach you about energy transitions that have occurred in the past in areas such as transportation and commerce and about the challenge of an energy transition. You will also learn the calculations to obtain the optimal efficiency of an energy device, the types of configurations, hydrogen pathways and the options for power generation from a carbon dioxide point of view. 
Start Course Now