Coronavirus - Wat u moet weet
Hierdie gratis aanlynkursus dek die wesenlike aspekte van die Novel Coronavirus
Health
Free Course
Hierdie gratis aanlynkursus oor die nuwe koronavirus fokus op die geskiedenis, oordrag, simptome, moontlike behandeling en moontlike voorkoming van die Novel Coronavirus. In reaksie op die verspreiding van hierdie nuwe koronavirus - het Alison, as deel van die internasionale reaksie, 'n basiese gratis kursus geskep oor wat mense moet weet oor die koronavirus, die agtergrond daarvan, hoe om die bedreiging wat dit vir u inhou, die beste te hanteer.
Take this certificate on your own.
Start now and learn at your own pace.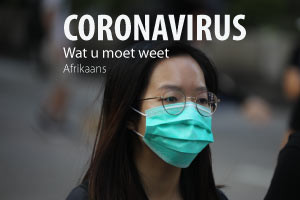 Description
Hierdie gratis aanlynkursus oor die nuwe koronavirus fokus op die geskiedenis, simptome, die oordrag en voorkoming van die virus wat nog nie voorheen by mense geïdentifiseer is nie. Koronoviruses (CoV) is 'n groot familie virusse wat siekte veroorsaak, van gewone verkoue tot ernstige siektes, soos die respiratoriese sindroom van die Midde-Ooste (MERS-CoV) en ernstige akute asemhalingsindroom (SARS-CoV). Koronovirusse is soönoties, wat beteken dat dit tussen diere en mense oorgedra word.
Die kursus sal bespreek hoe die uitbreek van die virus ernstige gevolge kan hê vir die gesondheid van individue wat daardeur besmet is, en gevolge vir die gesondheidsbronne van gemeenskappe en lande waar die uitbraak plaasvind. Algemene simptome van infeksie is asemhalingsimptome, koors, hoes, kortasem en asemhalingsprobleme. In meer ernstige gevalle kan infeksie longontsteking, ernstige akute asemhalingsindroom, nierversaking en selfs die dood veroorsaak.
Die kursus is 'n unieke inisiatief wat gebaseer is op inligting wat deur die Wêreldgesondheidsorganisasie (WGO), Genève, Switserland en die CDC (Center of Disease Control, VSA) verskaf word. Hierdie kursus is deel van 'n innoverende Alison-inisiatief om 'n wêreldwye leersertifiseringsstelsel vir 'n vinnige reaksie te ontwikkel om pandemie-siekte te bekamp. Hierdie gratis kursus word daagliks opgedateer en sal uiteindelik in meer as 100 tale beskikbaar wees. Om kennisbewustheid en begrip van die virus en die bedreiging daarvan aan te moedig, het Alison ook PDF-sertifiseringskursus wêreldwyd gratis beskikbaar gestel. Deur hierdie kursus te volg, kan u uself op hoogte hou van hoe u die bedreiging wat die roman coroanvirus vir u en ander inhou die beste kan hanteer. Dus, waarom wag? Begin die kursus vandag en oor 1-2 uur het u die kennis opgedoen om u, u gesin en u gemeenskap te beskerm teen die opdoen en oordra van die nuwe koronavirus.
Start Course Now