Bitcoin for Everybody
Learn more about blockchain and Bitcoin technologies with this free online cryptocurrency course.
Publisher:

Saylor Academy
Explore the concept of Bitcoin as an upcoming 'store of value' or an asset that retains value over time in this quick course, which provides a tangible lifecycle comparison between Bitcoin and other forms of money. By the end, you will understand Bitcoin technology and be able to decipher the various misconceptions around cryptocurrencies.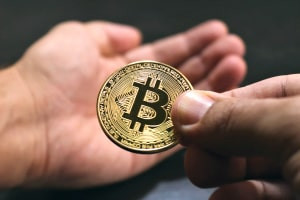 Duration

4-5 Hours

Accreditation

CPD
Description
This course begins with a comparative discussion of Bitcoin economics and explores the history of money. This is followed by an explanation of the various attributes of a good store of value. Next, the course covers the Gartner hype cycles of money adoption, gives an outline of the Gartner cohorts and tracks the transition of money to a medium of exchange, mapping the nature of money compared to that of Bitcoin. Various common misconceptions such as the 'Bitcoin bubble' are also discussed. You will study the use of energy in any medium of exchange and the Bitcoin Proof of Work (PoW), and delve into an explanation of the foundation and backing behind Bitcoin and money in general. Is Bitcoin secure and is it making other monies obsolete? Is Bitcoin a pyramid scheme and is a government ban unlikely? All these pertinent questions will be examined.
You will then dive deeper into Bitcoin technology by looking into a brief history of encryption as outlined in the series, 'Cypherpunks Write Code'. Get an explanation of Bitcoin 'nodes' and blockchain technology, and see how nodes interact with each other in a network. Analyze how Bitcoin works, progressing through the levels of 'mining', validating and transacting. This is followed by an explanation of the Bitcoin governance model, control process and its owners. The course also compares Altcoins, an alternative digital currency, to Bitcoins. Delve deeper into the practical use of Bitcoins, and discover key concepts such as Bitcoin wallet, acquisition, security and privacy, and common scams within the cryptocurrency space.
You will truly understand the concept of Bitcoin by unearthing its history and its practical applications in today's world. Various misconceptions surrounding the existence and use of Bitcoins are clearly explained and clarified. By taking this course you will understand Bitcoin technology and apply the knowledge to invest safely and be part of the Bitcoin blockchain network.
Start Course Now