Applied Psychology - Understanding Models of Consumer Behavior
Learn about consumer psychology and behavior, and better understand the process of how people make purchasing decisions.
Publisher:

NPTEL
Alison's free online Applied Psychology course will help you gain a better understanding of the models of consumer behaviour. Every consumer has their own psychological makeup, and this greatly impacts their purchasing decisions. This course will show you how consumers approach the marketplace and go through the buying decision process. You will also learn how to formulate more effective marketing programs and strategies for your business.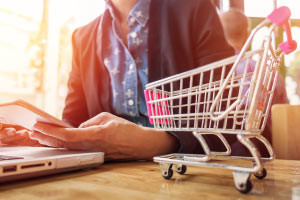 Duration

1.5-3 Hours

Accreditation

CPD
Description
This course will first introduce you to the Models of Consumers. You will then study the different Models of Consumer Behavior, the Model of Consumer Buying, the Model of Industrial Buying, and the characteristics of buyers. The course will then discuss the eight stages of buying or 'buy phases'. You will learn that a buyer makes a decision with respect to the product/service choice, supplier choice, order quantity, delivery terms and times, service terms, and payment.

You will then study the four major components of the Howard Sheth model of consumer behavior, the four major components of Nicosia's model of Consumer Decision Process, the six main components of Bettman's Information Processing Model of Consumer Choice, and the five major components of Engel-Blackwell-Miniard Model of Consumer Behavior. This will give you a better understanding of how and why consumers behave as they do, and what factors may impact the buying decision process.

Every consumer approaches the marketplace differently. This Applied Psychology - Understanding Models of Consumer Behavior online course will teach you the essential consumer behavior models to help you identify and understand the different variables that could explain your consumers' behavior. This way, you will better understand and predict their buying behavior and process which will help you formulate better marketing programs and strategies. So check out the course and start creating effective marketing campaigns today!
Start Course Now