API's, Social Media Data and Their Real World Applications
Hone your web development skills by mastering the Application Programming Interface (API) with this free online course.
Publisher:

Stone River eLearning
Millions of people use social media platforms and data is created, viewed and uploaded countless times every day. However, many people don't realize what happens behind the scenes on these online platforms once content is uploaded. This free online course teaches you the importance of Application Programming Interfaces (APIs) and takes you through their essential role in facilitating the successful exchange of data between software products.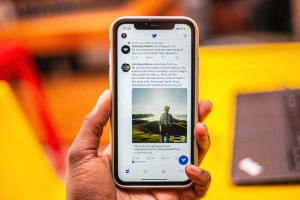 Duration

1.5-3 Hours

Accreditation

CPD
Description
Did you know that over 300 million pictures and statuses are uploaded every day over various social media platforms? Most users don't know the technicalities behind how multiple systems interact to make a platform function efficiently and this API course unpacks this powerful programming element and establishes its importance in moving data between platforms.
The course begins by outlining what an API does, the various types of APIs and functions and how to use an API to contact a server, tell it what we want and get a positive response. This API course provides and goes through real scenarios from the social media platform, Twitter. A handy API feature allows you to upload content and create and manage your data without actually having to log in. We then examine the four most common keywords used in API functions and explain how the rest of the existing commands revolve around these four, normally by incorporating them into a code. We then explore prerequisite libraries that enable users to send requests, plot and delete data, and allow the user to pass the correct authentication for an account. Next, we consider how APIs can be used to recover deleted data by going 'back in time'. It is important to know that some servers offer a fixed time limit and no data will be found outside of that specific time limit. You will then be shown how to further analyze your data by using filters and certain keywords and then how information can be live-streamed, which is convenient if you want to save a particular set of files or even give ratings to it. 
Anyone interested in learning about social media data, APIs and their practical applications will gain a lot from this API course. We can help first-time developers, students and aspirant programmers by providing techniques and strategies behind using common keywords to execute actions, visualize data on social media and analyze information using filters. If you would like to turn your love for social media, software and data into a booming career, then this free online API course is perfect for you.
Start Course Now